Writing the narrative takes the bulk of the time you spend preparing a grant proposal, just like mixing the cookie ingredients. However, grant budgets are just as important; they are like recipes when you are baking. This analogy is taken from Marilyn Boess of Grants Magic U, a presenter at the 2020 Grant Professionals Association Annual Conference in November. Th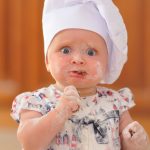 e presentation compared the grant writing process to baking a batch of chocolate chip cookies. Genius!
Baking Cookies (Grant Writing Process)
How these processes are similar
Do you open your cabinets and throw random amounts of ingredients around the kitchen when you bake a batch of chocolate chip cookies? Do you stand there and hope they will magically transform into delicious chocolate chip goodness? Of course not!
You probably do something like the following:
consult your recipe
check to see if you have the necessary ingredients
check to see if you have the correct baking tools
preheat the oven
run to the store if necessary; or borrow a stick of butter from a neighbor.
Cookie Recipes and Grant Budgets
How recipes are like budgets
Here is a diagram of how grant budgets inform key parts of the proposal process just like recipes inform the cookie baking process. If you don't have the correct ingredients, then you must get them somehow. If your oven won't heat to the temperature in the recipe, then you may have to put off baking cookies until it's fixed. Sometimes, despite all your best efforts, your cookies may come out under-cooked or over-cooked. However, you are much more likely to experience success with a solid recipe to guide you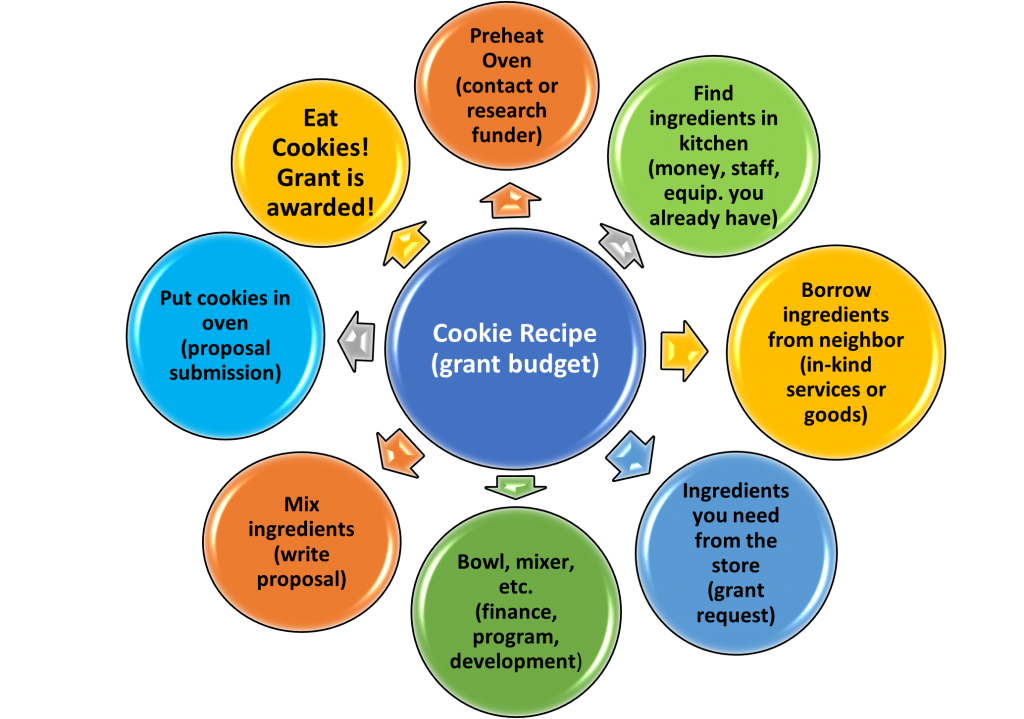 The Grant Professional Association is a great resource for budget information. By becoming a member, you have access to free webinars and other training opportunities that are invaluable. Grant Pathways also offers training on grant budgets as well as a number of other topics, so please check out our Nonprofit Business Training to learn more!