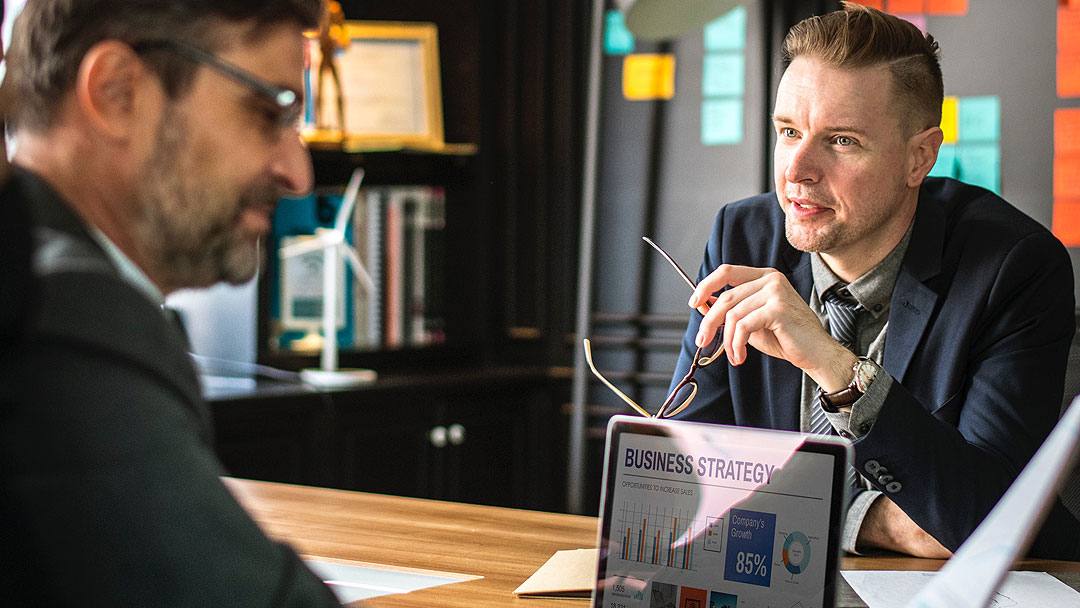 Many nonprofit organizations have members of their staff or contractors who assist with grant writing. The position title implies that writing grants consumes the majority of time for this position. In reality, grant writing is a 7-step process, and steps 2-7 are on a repeating cycle for most nonprofit organizations.
Step 1: Prepare Your Grant Toolbox
Before you start applying for grants, it is important to make sure your organization is grant-ready. There are several steps you can take to be sure you have the structures in place and the documentation you need to apply for grants. Check out our previous blog post by Pathways to Growth grant writer Danielle May about Getting Your Ducks in a Row to review a list of documents commonly required by funders and data that will help you develop strong funding requests.
Step 2: Identify Your Goals
Why are you pursuing grant funding? Are you seeking funding for a new building (known as "capital funding"), to fund general operations for your organization (known as "operations funding"), or to support a specific program (known as "program funding")? Spend time determining the specific funding needs of your organization. There may be several different areas that you consider for grant funding. Make a list with clear costs and priorities. Develop a budget for each item on your list. (Pro tip: staff time may fall under both "operations" and "program" funding, depending on the staff member's role).
Step 3: Do Your Research
Now that you have prepared for submitting grants and know whether you are submitting a program, operations, or capital grant, it's time to look at potential funders. There are several foundation databases available online including Foundation Directory Online, Foundation Search, and Grant Station. Most of these databases require paid subscriptions. When I was the executive director of a small nonprofit organization, I was able to access several of these databases free of charge through my local nonprofit resource center. In Tampa, where Pathways to Growth is headquartered, free access is offered at a specific downtown library.  Check into the resources available in your community.
As you begin your research, look for funders who have a history of funding organizations in your community or your state with a similar mission. Pay attention to the types of funding available to ensure a match for your funding goals (i.e. some funders do not make capital investment grants, others may only want to fund existing programs, and some only like to fund pilot programs). After identifying potential matches through these databases, review the foundation websites, if they are available, for additional details.
Step 4: Get in Touch
If the funders you identify are local and the profile or website indicates they allow contact with potential grantees, reach out to the foundation to schedule a call or meeting. This will give you the opportunity to learn more about the funding priorities of the foundation so you can write a grant that appeals more strongly to the grants committee. It also gives you an opportunity to build allies for your organization with the staff members who might be able to shepherd your proposal through the application process. Some program officers are willing to review drafts of your grant application prior to submission.
Step 5: Write with Conviction and Attention
Write a grant that tells an emotionally convicting story for your organization but also meets every detail and direction in the application. This step can be overwhelming at first. It may be easier to break it down into steps. If the application lists multiple sections or questions, create an outline that corresponds to those areas. Once you have your outline, add a list of details that need to be included in each section according to the funder's directions. Now go through the grant application and add notes about items you want to include about your organization in each section. The grant can still be in outline form at this point. You should now have a pretty strong outline for your grant. Start working on converting the outline into a more sentence-driven format. It is a good idea to include bulleted lists, text blocks, pictures, or infographics intermittently to break-up the page and make your grant more visually appealing to review.
Step 6: Submit
Gather all of the documents required for submitting your grant proposal or letter of inquiry. Review the grant application directions to ensure that each document meets the application guidelines. Some funders are very specific about details like including page numbers on attachments, labeling documents with the attachment number or name according to the application directions, or including very specific information on staff or board lists. Check each document to make sure it meets the funder's requirements. Review your grant proposal or letter of inquiry one more time to be sure it also meets every requirement in the application directions.
Finally, be sure to submit the application prior to the deadline. I recommend submitting online applications at least 24 hours before grant deadlines for as websites occasionally crash, power and internet connections occasionally fail, and other technical difficulties beyond your control may prevent last minute submissions. I recommend mailing grants at least one week before grant deadlines to ensure sufficient transit time for on-time delivery.
Step 7: Follow-Up
Whether your grant funding is approved or declined, it is important to follow-up with the funder soon after you receive notice. If funding is declined, follow-up with the funder to learn the reasoning or what you could do next time to improve the likelihood of a successful application. Sometimes, it takes several applications to win over a funder; Pathways to Growth has had clients apply three years in a row, hear nothing on year one and two, and win big on year three!
If funding is approved, return any required paperwork in a timely manner along with a thank you note that specifically acknowledges the grant and how the funding will impact your organization and those you serve. Be sure to meet any deadlines throughout the year for following up with grant reports.
Investing in relationships with funders should be a constant part of the grant writing process. Some program officers are willing to meet each year to touch base on the status of your organization. Program officers are often grateful for the opportunity to see the grant funding implemented and appreciate photos, invitations to visit program sites, or other chances to engage with grantees when you are not in the midst of a grant application. The more you invest in these relationships, the higher the likelihood of future successful grant applications.