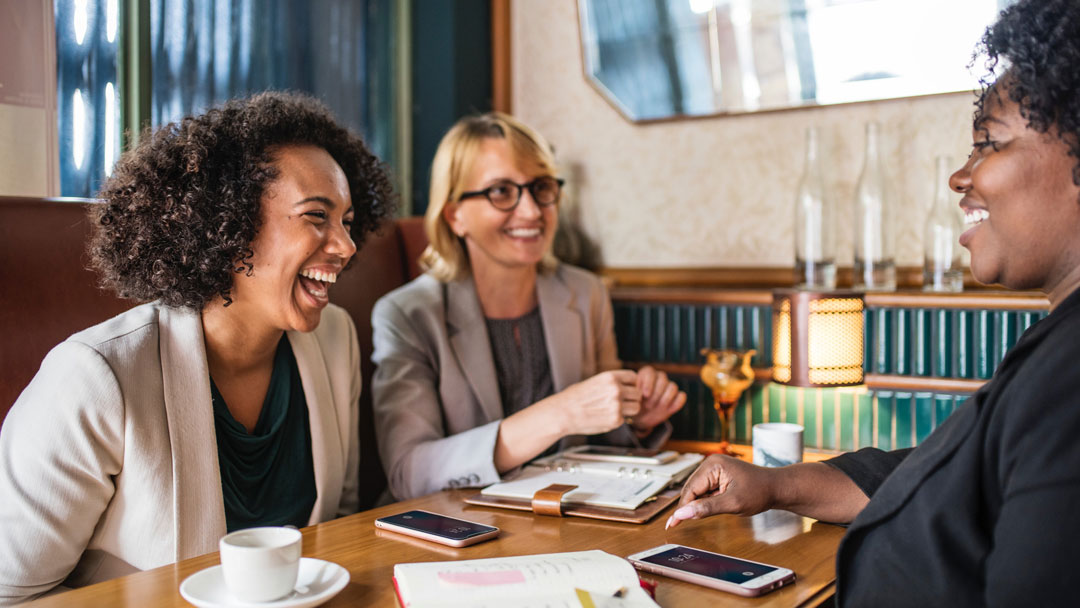 Grant writing sometimes feels like a lonely and repetitive role at an organization.
On the surface, writing a grant isn't a fundamentally difficult task – it's simply presenting a problem, and your organization's solution to that problem. However, telling that story in the most meaningful way using a combination of stories and statistics, a budget that shows your need and that you will use the grant money responsibly, while hitting all of the points that are important to the funder feels like a big responsibility.
But it doesn't need to be a responsibility that falls solely on the shoulders of one person in development. The truth is you are likely to write better grant proposals that are more likely to be funded if you work with a team that brings a variety of perspectives and skills to the grant writing process.
So, who do you want on your grant writing team?
Recruit people who represent different viewpoints from across your organization that bring with them a variety of strengths and abilities. As with many things, diversity is key. You are looking not only for diversity in their roles, but also in who they are as individuals. Include people from different departments, as well as people of different genders, ages, skill sets, and ethnic backgrounds. This will offer a variety of perspectives as each person reviews your grant application.
There are a few specific skill sets you will want to identify:
The number cruncher – This is the person who knows and understands the most current data for your organization and how those numbers impact the services you provide. Numbers tell a story, but you need to understand those numbers in order to tell your story effectively. Your number cruncher understands the statistics about the population you serve, recent research and public policies that impact your programs or services, and your organization's outcome measurements. Numbers change over time, and as a grant writer, you may not always be aware of the most recent set of statistics that affect your work. Using the most current statistics within your grants is vital, so it is important that you identify who to ask for this information and that this staff member knows to keep you in the loop when new data becomes available. The number cruncher can also help you come up with appropriate objectives and outcome measurements for your grant. You never want to promise outcomes that you aren't measuring or won't achieve!
The stories gatherer – As development professionals, we are constantly in search of mission moments. We want those impactful quotes from families or letters of thanks when programs have made a difference in someone's life. But the development person is frequently not the staff member who hears these stories or receives these letters. Someone (or multiple someones) on your staff has a treasure trove of stories in their head, in their email inbox, or on their bulletin board thanking them for the work your organization does. It is critical that you foster relationships with staff members so that these stories are shared with you on a regular basis. Balancing these stories, pictures, and quotes with the data that the number cruncher gives you creates the kind of thorough picture that grant makers want to see of your organization with both quantitative and qualitative data. Consider asking program staff to share a mission moment at each staff meeting, or interviewing program staff once a month to ask them about their best moment of the month.
A great proofreader – This is the detail-oriented person who can review your grants and catch every typo, grammatical error, and specific detail the grant maker required that must be included in the grant application before you hit print. Is there a new question in this year's grant application that you overlooked? Did you gather all of the documents listed in the application packet? You want your grant application to be 100% complete and free of errors, so be sure to proofread the application packet yourself and have a strong proof-reader check it at least once, if not twice.
Both your numbers-cruncher and your story gather should proofread your grants as well. They will be looking for different details beyond grammar, punctuation, and completeness.
Do all of the numbers make sense and are they presented in a way that is clear?
Does the grant tell the story of your organization, the problem you are addressing, and the people you serve?
The perspectives of a numbers person, a stories person, and a proofreader will be very different when reading a grant application, and they will each be able to offer valuable feedback to improve the overall quality of your grant. If you work for a large organization, you may wish to add a budget person, a member of your executive leadership team, and/or additional stories gatherers from multiple program areas to your team for additional perspectives.
By working with a team, the huge weight of responsibility that was sitting on your shoulders can be shared as the applications are sent out and you wait together for word on whether or not you will receive those grant dollars your organization needs.